Custom PC Building Kits
Learn to build a gaming PC today!
Starting at $765
Shop now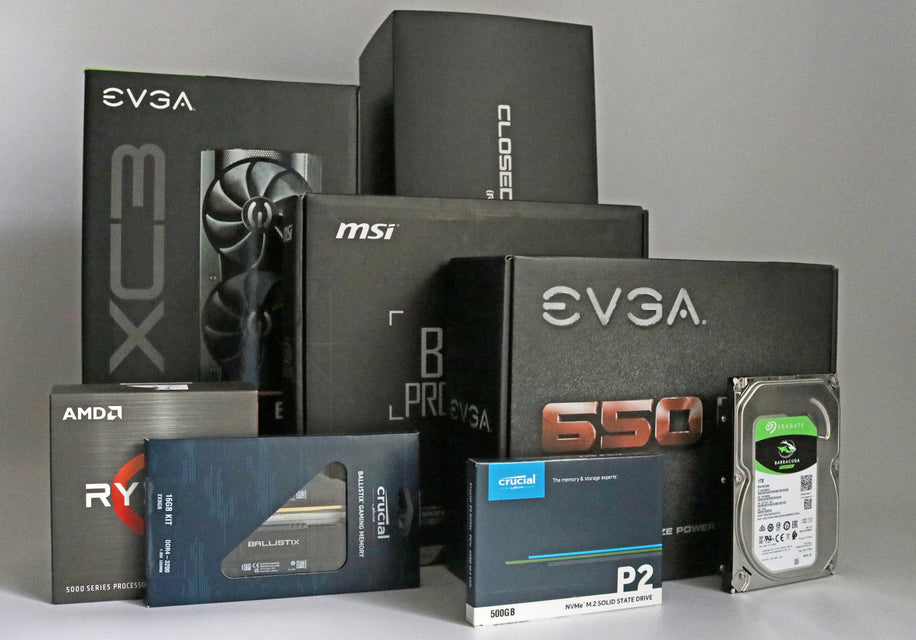 Exploded PC Desk Mat
Designed in partnership with a local Atlanta graphic designer, the components displayed are true to life and drawn to scale. Our Exploded Desk Mat is created with non-slip natural rubber, high-density cloth, and finished with stitched edges to ensure longevity making it the perfect finishing touch to any enthusiasts battlestation.
Desk mat size is 300mm (12 in.) x 800mm (31 1/2 in.) and is 3mm (1/8 inch) thick.
Worried about breaking something?
Add the PC Crate Builder's Insurance to your build and we will cover the cost if something breaks during the building process!
Read more on our Policies page.